Extreme Network Portable Branch Office Kit

For Highly Available, Extensible, High-performance Networks

Contact Us For More Information
Overview:
Enabling Plug-and-Play Teleworker/Telelearner and Remote Office Connectivity
The Extreme Portable Branch Kit is a curated solution for rapid deployment of branch office networks. Providing a "work anywhere" capability the Portable Branch Kit delivers essential networking capabilities to connect, secure, and manage remote network sites as well as manage teleworkers. Whether you need a solution for a few hours, a few days, or even for a few years, the Portable Branch Kit provides the functionality necessary to provide an enterprise class experience for all connected users, wherever they might reside.
Values for Connecting Distance Learners or Teleworkers:
Rapid Deployment: Home-based users can be up and running in minutes through zero touch provisioning. No per-staging required.
Offers to Suit Different Teleworker Requirements: A broad range of cloud-managed APs are provided offering different levels of performance, connectivity options and price points.
Increased Security and Manageability: With an AP (and an optional SD-WAN router) at every home, corporate IT has far better control and visibility over remote users and their devices. With remote remediation, corporate policy enforcement and RADIUS, Private Pre-Shared Key (PPSK), and DHCP, IT can deliver increased security and manageability over software and consumer-based alternatives.
Simple
Flexible WAN Connectivity: Ability to connect remote sites with whatever WAN connectivity is readily available (Broadband, LTE, Private WAN)
Intelligent Traffic Management Features: Prioritize traffic from groups of users (all executive) and/or prioritize applications (video conferencing) over single/multiple WAN connections
Centralized Cloud-based Orchestration and Management: Remote locations without IT resources managed through a single user-friendly interface.
Integrated Security Features: L2-7 firewall on the router and AP with advanced Wi-Fi security features such as WPA3, Private Pre-Shared Keys and more.
Portable Branch Kits at a Glance:
Portable Branch Kits consist of four different packages to meet the requirements of different types of remote users and different sizes of remote sites.
Cloud Managed Wi-Fi with Pluggable Access Point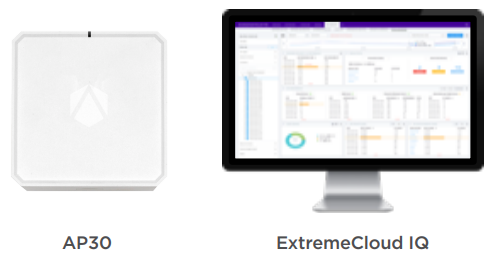 For distance learning applications or remote teleworking. Offers enterprise-class connectivity at consumer-based price points.
Cloud Managed Wi-Fi with Wall or Desktop Mount Access Point
For remote teleworking applications where there is a need to provide power and connectivity for an IP phone or camera.
Cloud Managed SD-WAN Router with 802.11ax Access Point

For remote power users or executives where higher levels of speed, performance and traffic management capabilities are required.
For connecting remote sites that are approximately 1500-2500 square feet over any type of WAN connection.
Cloud Managed SD-WAN Router with Two 802.11ax Access Point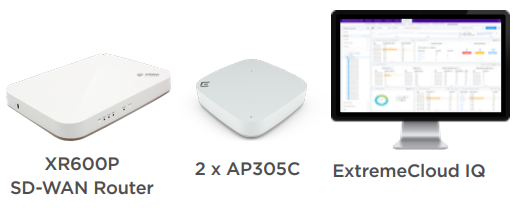 For connecting remote sites that are approximately 1500-2500 square feet. Multiple types of WAN connectivity are supported.
Specifications:
---
---
Cloud Managed SD-WAN Router with 802.11ax Access Point - (PBK01)
---
Cloud Managed SD-WAN Router with Two 802.11ax Access Point - (PBK02)
---
Included in Every Branch Kit:
Components of the Portable Branch Kit